This Angular Toilet With An Elegant Gold Stripe from Royal Toiletry Global has a one-piece design with a divine yet stylish modern look. Thanks to its one-piece design, this toilet eliminates the gaps and crevices where dirt and grime collect making it a hygienic, easy-to-clean option for the busiest bathroom.
This Dual-Flush high-efficiency gold plated toilet uses just 3 litres / 0.8 gallons of water per flush, saving 50% more water than a standard Single-Flush 6 litres / 1.6 gallons per flush toilet.
Made of porcelain with a gold plated elegant stripe. The surface is coated with a special powder and heated to 1300C. The result is a smooth, shiny surface that is abrasion-resistant and resistant to cleaning.
Features
Seating height 42 cm / 16.54 inch
Ergonomic seat
One-piece construction eliminates crevices for easy cleaning
Right-Height, elongated design for comfort and ease of use
Quick release slow-close seat and lid
Gold plated top-mounted trip lever
High-efficiency dual flush system, Eco flush uses just 3 litres / 0.8 gallons of water per flush
Meets EPA WaterSense criteria
Pit distance (rough-in): 180 mm / 7 inch; 250 mm / 10 inch; 300 mm / 12 inch; 400 mm / 16 inch (What is a pit distance?)
Ground drainage, S-trap / Back drainage, P-trap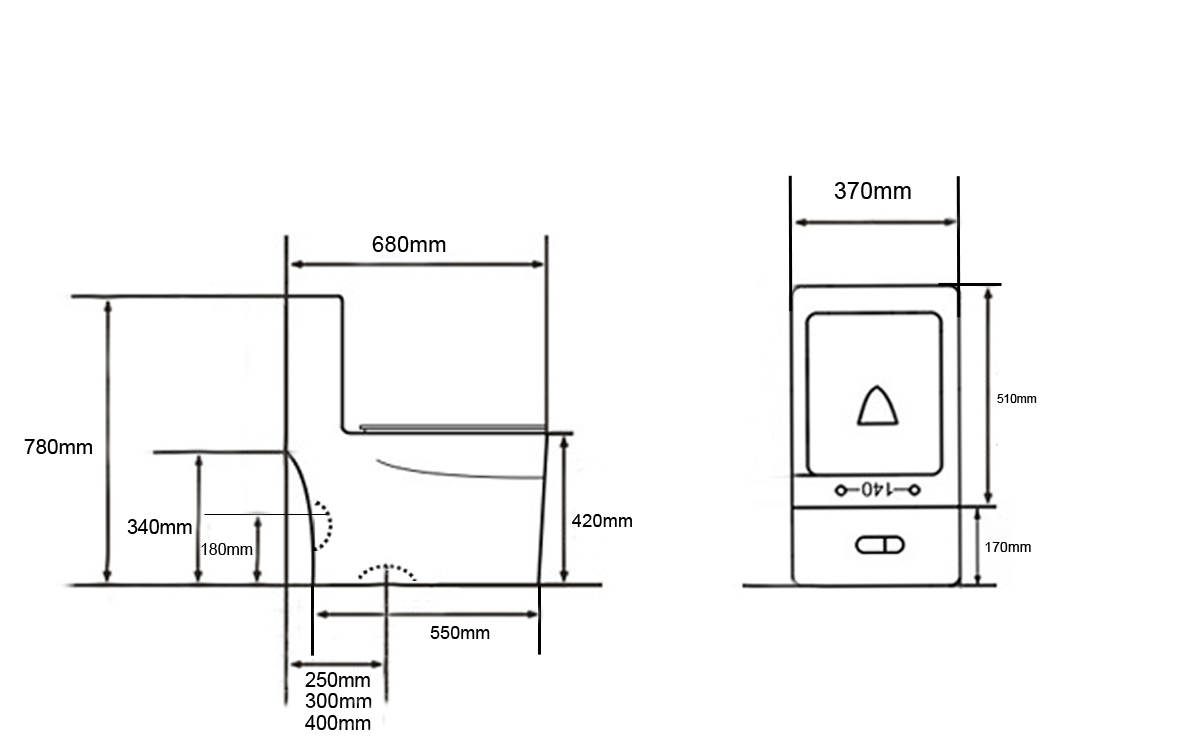 ---